Dear Friend, you said you'll come home, a million times till date, and somehow the plans never materialized. You lead me on, maybe unknowingly, but I'm filled with false hope, and then you let me down. Where were you when my world was on fire? When I was crying all day and surrounded by sad crappy sad things? You weren't here for me.
You know what hurts more? I was there for you, I did all I could. You were busy with classes, ok. Busy with your own personal problems, ok. But how much time does one phone call really take? Sigh.
Dear Friend #2, remember that day when you called me in the morning almost crying over the phone itself? You told me what was wrong and I came over to yours, to try and comfort you. I was there for your fights, with your parents, I took your side when everyone said you're an idiot, I consoled and spoke to your partner when that person didn't want to even speak to you.
And we, we aren't in touch even, properly. You call when you need something, when I need someone, you are never around. In my 6 months of my foot injury, did you EVER ask about my foot?
When I met new people, you said I'm forgetting you all, I never did. I always made time, for our plans, for everything. If I could, I would.
I kept wondering, what'd I do wrong? Am I not worth that one message? One phone call? 10-12 years of friendship, and it all boils down to this?
I felt lonely. And abandoned. And so annoyed, frustrated.
But not anymore.
One wise person told me, that sometimes you just outgrow some relationships. And though it felt like a cruel blow to my ears, I know it is true.
Maybe you have found someone better, who understands you more, maybe you have changed your priorities.
So today, I'm forgiving myself for hating myself beause of other people.For questioning my worth. For feeling sad over these now-extremely-awkward friendships.
Whatever happens, if we talk once a month, or directly after a year, I'll always love you!
I'm shaking off this whole thing, and ripping off the band-aids. It'll hurt, God it already does, but it will get better someday. HAS TO!
This doesn't mean I hate you. It just means I've accepted what's happening and I will no longer dwell on it, or complain about it.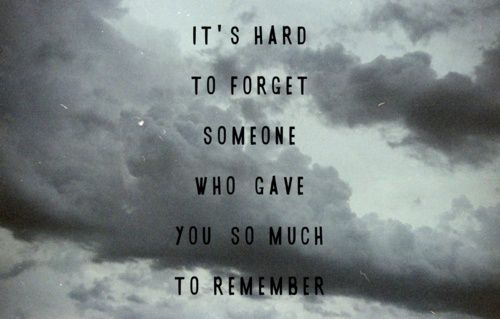 Have a KICKASS weekend! =D